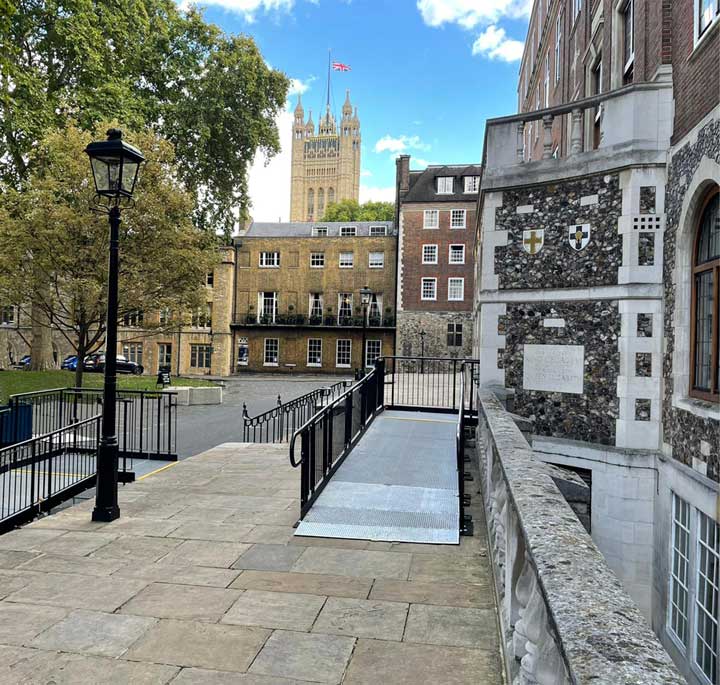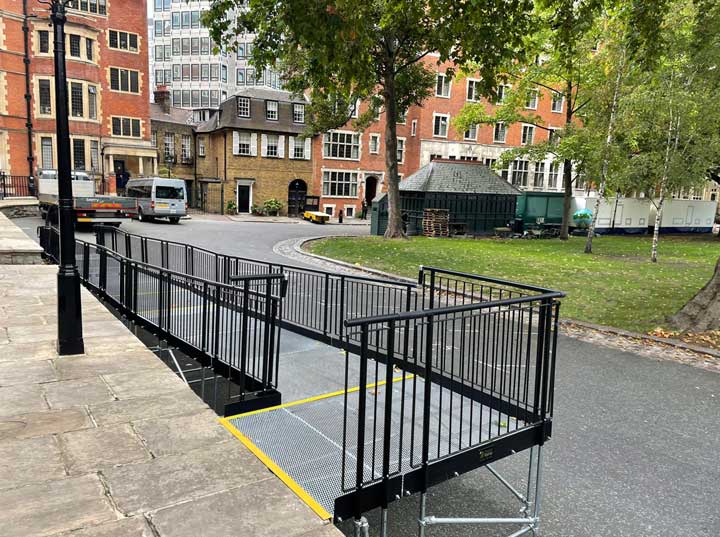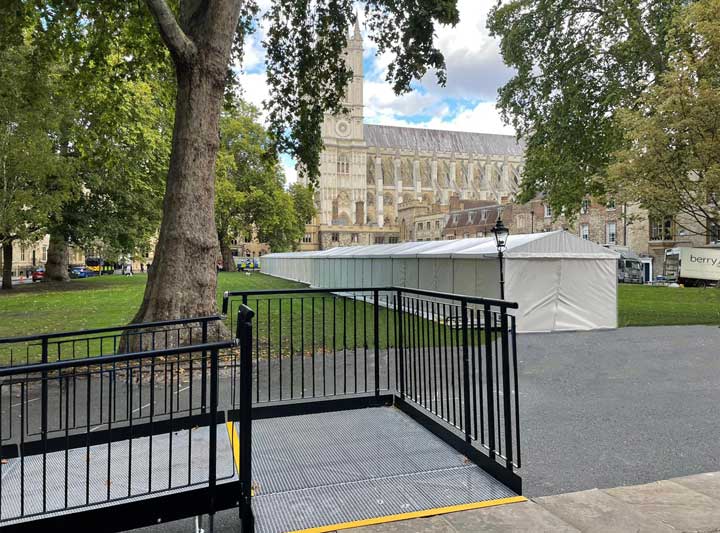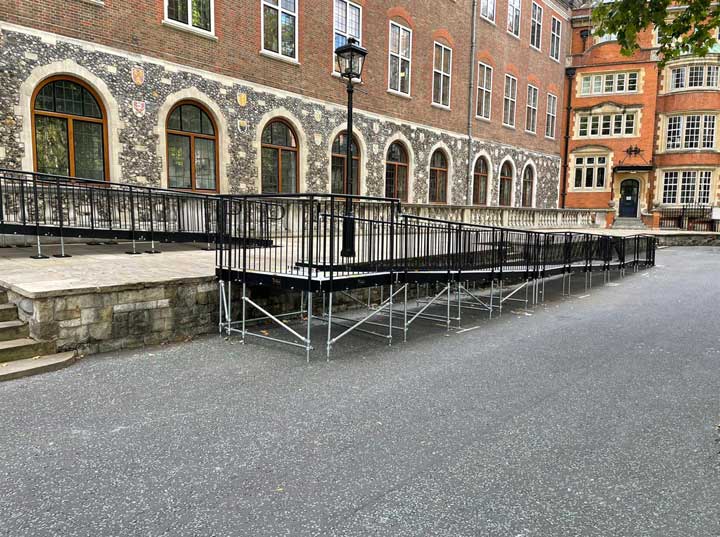 It is of course with the greatest sadly that Her Majesty has died after a long and hugely influential reign.
One of our longer term customers, Rapid Ramp Systems, was contracted to construct one of their flexible ramps for the accessible queue for the lying in state.
We have been working with Rapid Ramps, and their previous incarnation Ghyllside, since 2002.